Feel Great and Lose Weight Without Dieting!
Eat Delicious Foods You Love In An Eating Window of Your Choice!
You No Longer Need to Struggle With How & What You're Eating!
It's time to ditch the diets once and for all!  Diets don't work because they focus on the wrong things.  The key to improving health and losing fat is lowering your insulin levels.  Changing your primary focus to WHEN you eat effectively impacts insulin levels unlike diets.  Let's talk about creating a lifestyle by choosing eating windows and foods you enjoy.
Finding the most effective eating window
FOR YOU is my specialty!
Together we will set your intermittent fasting foundation creating a




customized lifestyle, just for you!



Join My
Whether you are new to this lifestyle, a seasoned pro, or somewhere in between, come join my Fabulous Fasters Foundation Program! I will lead you through a process of self-discovery where you design your fasting lifestyle. We'll make it easy for you to stay consistent and feel satisfied. We'll focus on your specific health goals, including burning fat and losing weight!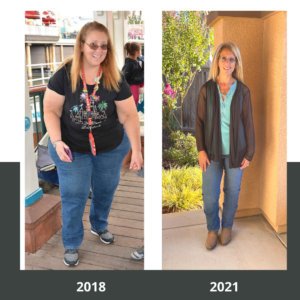 The Fabulous Fasters Foundation Program starts March 3, 2022
Click the ENROLL NOW button to reserve your spot TODAY!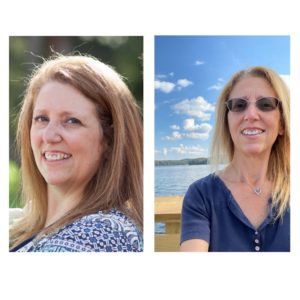 Hi! I'm Allison, Your I.F. Coach

I've struggled with weight and related health issues my entire life. It wasn't until I found out how to eat in an eating window that I finally found the path to freedom from yo-yo dieting I had been looking for.

Now that I understand how to adapt this lifestyle to our individual needs, Intermittent Fasting brings a sense of ease and simplicity as I'm living my life, even when I'm traveling or eating out. I'm so excited about this and can't wait to help you live this way too!

I was morbidly obese my entire adult life, struggling with cravings and food obsession daily, in pain, and had difficulty walking and taking stairs.

I started Intermittent Fasting in May, 2019 and over 2 years lost more than 140 pounds and turned my health issues around.

I'd love to work with you in crafting an Intermittent Fasting Lifestyle! I want you to find freedom from dieting while losing weight, getting healthier, and feeling great. Together we will design when, how & what you're eating to get the results you're looking for.
Click the ENROLL NOW button to reserve your spot TODAY!
A little more about me...

I am a Certified Health Coach with extensive experience in health education & training, individual & executive coaching, facilitating groups, and career counseling. I hold a Masters Degree in Public Health, specializing in Health Education. I have also earned a Doctorate of Psychology (PsyD) in Organization Development. [Please note: I am an organizational psychologist, not a medical doctor or therapist.]